Outrageous Fortune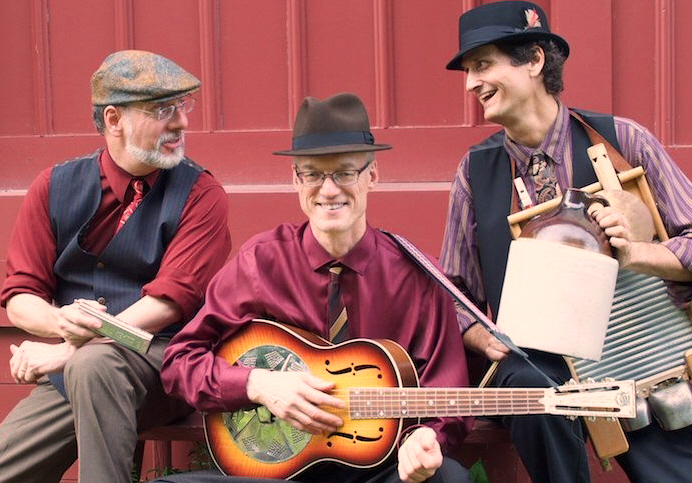 Outrageous Fortune not only revive the rich repertoire of the classic jug bands, but this expert outfit also revel in the wit, theatricality and pure fun of the genre. They are a jubilation! - Daniel Gewertz, theater and music critic, Boston Herald


Members: Dan Dick (also group contact), Rod Thomas, Christopher Welles

Contact:

Webpage:

Appeared at NEFFA 2018:
Good Songs About Bad People

E

Saturday April 21, 4:00pm to 4:50pm, Middle School Rm. 103/104 [show on grid]
Come enjoy memorable jug band tributes to some of the worst scoundrels ever to have their sagas sung--all rendered in toe-tappin' style with 3-part harmony, guitar, harmonica, jug, washboard, and bass. Includes songs from our recent CD!

NEFFA Homepage - Performer Index