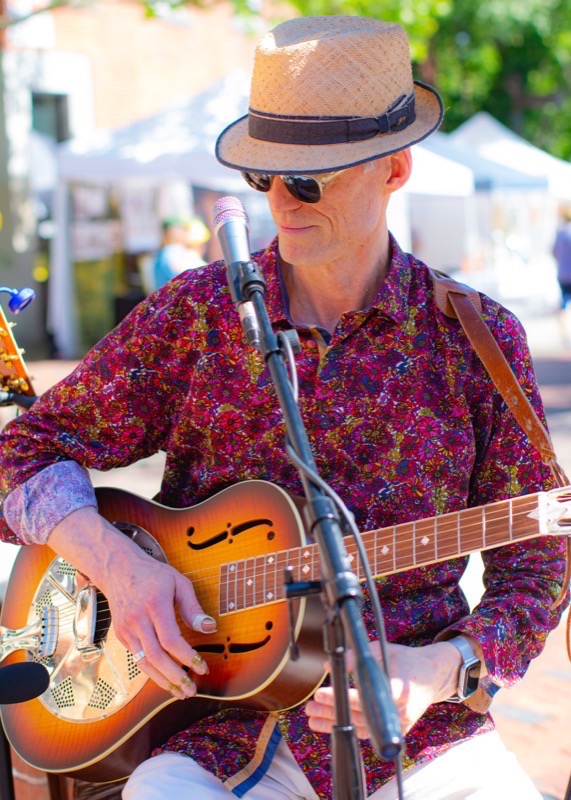 Roots music — early jazz & acoustic blues — and Great American Songbook vocals, guitar and piano. Guitar and music theory lessons in the Boston area and via Zoom.


Member of: Outrageous Fortune

Contact:

ERASETHISchris AT jugband DOT cool
PO Box 81262
Wellesley Hills MA 02481

Webpage:

Appeared at NEFFA 2022:
Swing Guitar for Folkies

TS

Friday April 22, 7:00pm to 7:50pm, The Pub [Show on Grid]
Tired of that old G, C, D, boom-chick kind of thing? Learn some cool new chords and rhythms to play swing tunes like Take Me Back To Tulsa, Cornbread and Butterbeans and C Jam Blues. For people who don't think they can play jazz. Chris will also play some cool swing originals.
Jug Band Swing and Blues Dance/Concert

NB

Saturday April 23, 10:00pm to 10:50pm, Social Dance Hall A [Show on Grid]
Come dance your heart out to Outrageous Fortune's rootsy jug band stylings of classic '20s and '30s blues and jazz. Stationary listeners are also welcome!

NEFFA Homepage - Performer Index