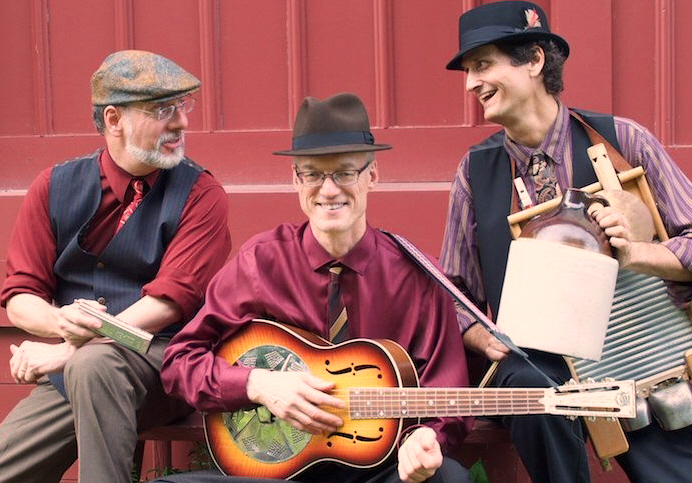 Outrageous Fortune not only revive the rich repertoire of the classic jug bands, but this expert outfit also revel in the wit, theatricality and pure fun of the genre. They are a jubilation! - Daniel Gewertz, theater and music critic, Boston Herald


Members: Dan Dick (also group contact), Rod Thomas, Christopher Welles

Contact:

Webpage:

Appeared at NEFFA 2023:
Jug Band Swing and Blues Dance

NB

Saturday April 22, 10:00pm to 0:00am, [Show on Grid]
Come dance your heart out to Outrageous Fortune's rootsy jug band stylings of classic '20s and '30s blues and jazz. Stationary listeners also welcome!

NEFFA Homepage - Performer Index