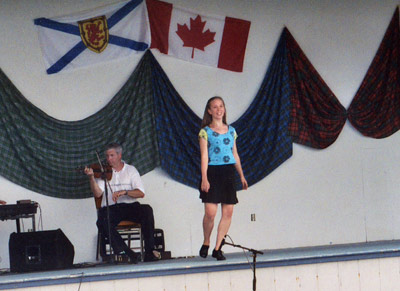 Scottish dancing


Member of: Hamish MacWhortle's Ceilidh Band, Highland Dance Boston, RSCDS Boston Branch (non-performing group contact), Scottish Step Dancers

Contact:

ERASETHISoutrageoussocks AT gmail DOT com

Webpage:

Appeared at NEFFA 2022:
Scottish Ceilidh Dancing

TB

Sunday April 24, 12:00noon to 12:50pm, Social Dance Hall B [Show on Grid]
The word ceilidh is a verb meaning to visit in Scottish Gaidhlig. It has also come to signify a repertoire of party dances popular at events and celebrations around Scotland. At this workshop, Susie Petrov and Jen Schoonover will share and teach a selection of Ceilidh dances.

NEFFA Homepage - Performer Index