EJ Barnes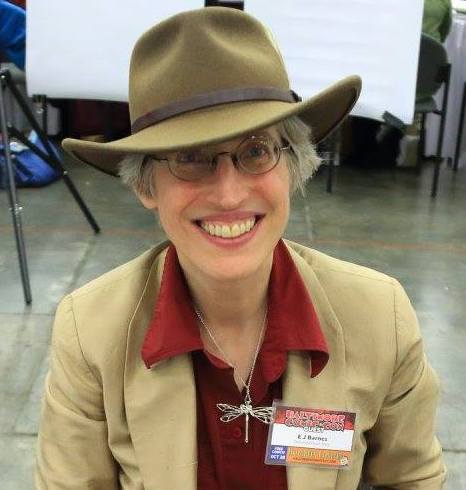 E. J. is a cartoonist and comics writer/artist who has traveled in Latvia for historical research.
Contact:
ERASETHISej_barnes AT verizon DOT net
Webpage:
Appeared at NEFFA 2021:
Latvian Folk Songs

G

Saturday April 24, 5:00pm to 6:00pm, Chorus Room [show on grid]
By 1915, "Father of the Dainas" Krišjānis Barons had published all or part of over 200,000 Latvian folk songs (dainas), collected in the field by a network of colleagues. Learn to sing Latvian songs from the Barons collection! Lyric sheets, translations, and pronunciation guides will be provided.
Love is Little: Shaker Song

G

Saturday April 24, 6:30pm to 7:30pm, Chorus Room [show on grid]
The celibate, communal United Society of Believers in Christ's Second Appearing – of whom only three now survive – are famed not only for their furniture and other crafts, but the boisterous singing and dancing in their religious services. Join former Hancock Shaker Village Museum interpreter April Grant and Boston Area Shaker Study Group member E. J. Barnes for a selection of Shaker chants, hymns, and ballads.

NEFFA Homepage - Performer Index