Mary Wesley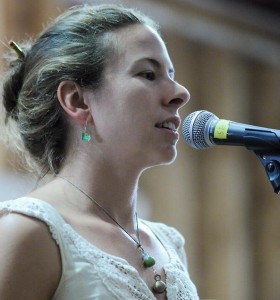 Mary Wesley is a dance leader, caller, and organizer for contras, squares, morris, and family and community dances.


Member of: Vermont Folklife Center (also group contact)

Contact:

ERASETHISmarystilleywesley AT gmail DOT com
876 Downingsville Road
Lincoln VT 05443

Webpage:

Scheduled to appear at NEFFA 2021:
Traditional Arts Apprenticeship Showcase

P

Saturday April 24, 3:00pm to 4:00pm, Learning/Discussion Room [show on grid]
The Vermont Folklife Center presents a video showcase of master artists and apprentices participating in their Traditional Arts Apprenticeship Program. Tour a weaver's studio, hear the Nepali sarangi, tap your toes to some Franco-American fiddle tunes and learn how this program, 30 years in the running, helps keep traditional cultural expressions vital and relevant within Vermont communities.

NEFFA Homepage - Performer Index