Box and String Trio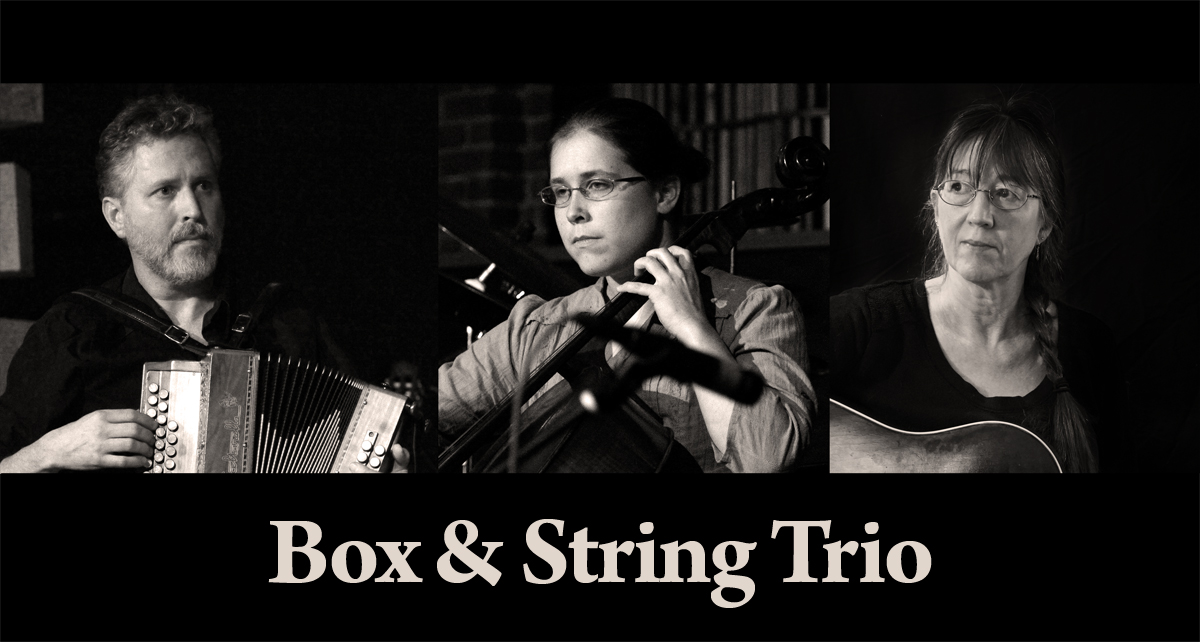 Upbeat tunes for Squares, Contra, Balfok and more - featuring cello, guitar, mandolin, banjo, melodeon & fiddle.


Members: Laura Alexander, Sarah Gowan (also group contact), Bill Quern

Contact:

Webpage:

Appeared at NEFFA 2021:
Newfangled Squares and Contras

D

Friday April 23, 9:00pm to 9:50pm, Contra Hall [show on grid]
FUN Squares and Contras adapted to virtual format, including seated dances accessible for all. Great music by Box and String Trio.

NEFFA Homepage - Performer Index