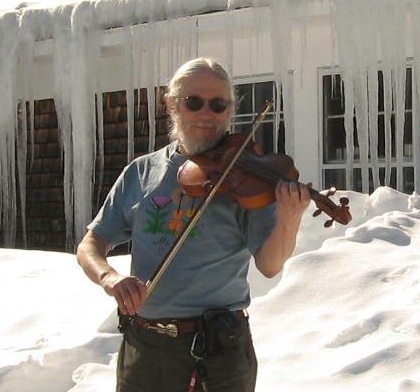 Dance music, on fiddle and winds.


Member of: Ad-Hoc Waltz & Quadrille Band, The Beans, The Black Jokers, Cantabile Renaissance Band, McMarish, Norumbega Harmony, The West Gallery Quire

Contact:

ERASETHISijs AT alum DOT mit DOT edu
P.O. Box 410476
Cambridge, MA 02141-0005

Webpage:

Scheduled to appear at NEFFA 2023:
Scots Revolt! Alistair Hulett's "Red Clydeside"

P

Saturday April 22, 7:30pm to 8:20pm, [Show on Grid]
This is a fine year to remember the antiwar/workers' action arising around Glasgow, 1910-1930s, & it's hero John Maclean (1879-1923). Hulett wrote this poetic account during post 9-11 war hysteria but story is even richer in considering Glasgow-Dundee part in 2014 Referendum, struggles over Brexit & Trump's America. Cycle of 9 trad ballad form songs, notes, Glaswegian Scots glossary, great tunes, many moods, crackin good choruses to sing!
West Gallery Music

GS

Sunday April 23, 10:00am to 10:50am, [Show on Grid]
Sing and play the music from English rural churches, from the time of Thomas Hardy, Jane Austen, and King George III! For all voices and melodic instruments.
Pastime with Good Company

GB

Sunday April 23, 11:30am to 12:20pm, [Show on Grid]
The audience will participate in rounds and simple part songs. Music will be supplied. We will sing songs about eating, drinking, love, birds, death, and "Publick Sickness", from the sixteenth and seventeenth centuries.

NEFFA Homepage - Performer Index