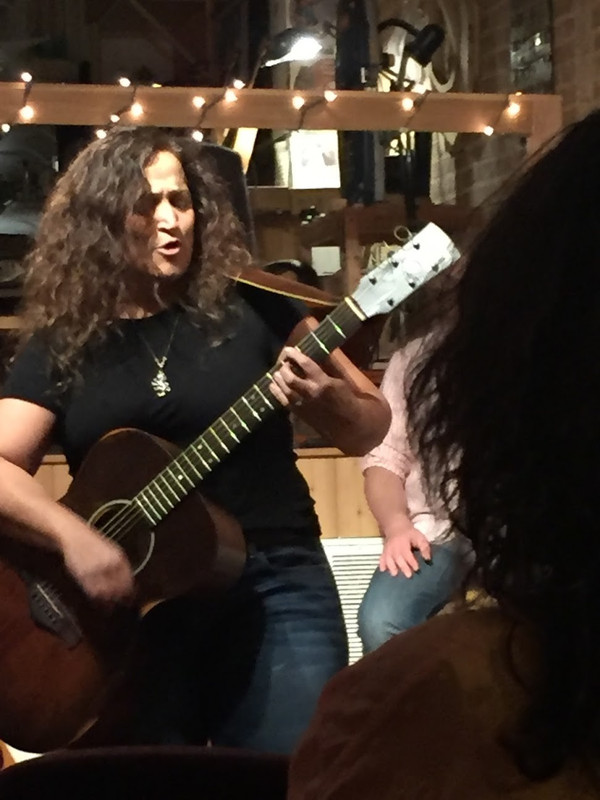 Improvisational group of musicians with a folklike gypsy jazz kind of sound, they make each song come alive and never do a song the same way twice.


Member of: Bobbi & the Band (also group contact)

Contact:

ERASETHISmacdonald DOT bobbi AT gmail DOT com
4435408129

Webpage:

Appeared at NEFFA 2022:
Singing Songs of Love and Freedom

E

Saturday April 23, 9:00pm to 9:50pm, Concert Hall B [Show on Grid]
Bobbi and the Band engaging live shows include storytelling, sing-alongs, and improvisation by the band. The music tells the stories of growing up, of love, and of loss and freedom. The band is known for never doing a song the same way twice and that leads to magical moments on stage. The band includes Bobbi on guitar, Rob Mac on harmonica and Gary Chapin on the Accordion. Raised on equal parts Pete Seeger, Paul Robeson, Louis Armstrong, and Bruce Springsteen, Bobbi has a unique sound that has been described as urban folk gypsy jazz. Come join us for a unique event!

NEFFA Homepage - Performer Index